Crafting a "Product Post" on Google My Business
Do you have a particular item you sell or a service you provide you really want people to notice? A Product post on your Google My Business profile is a great way for people searching for your goods and services to see what you have to offer!
Now if you've properly optimized your Google My Business profile and filled everything out, you already should have a complete list of goods and services including description and price on your Google My Business profile.
Online Marketing for Ann Arbor, Michigan - Using Google My Business Product Posts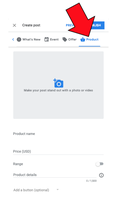 Making a "Product Post" on Google My Business
So why should you make a GMB Product post? Because your list of goods or services don't automatically appear in your GMB profile people see in search results – but a Product post will! In a quick product post, you can instantly show potential clients what you have to offer!
Steps for crafting a Google My Business Product post:
First: Image or Video
We've said it for all of the other types of posts, but it's especially important here – use a good quality picture! While products may come with some snappy manufacturer supplied images, take an original one yourself! Same for services, the more unique the image is to you and your business brand, the more powerful it is.
Second: Product Name
This is a bit of a no-brainer but you'd be surprised at how many people leave this off!
Third: Price
Another important piece of information. If the price is a firm set value include it. If there are variations depending on services or add-ons, click on the range function so you're as accurate and upfront as possible.
Fourth: Product Details
Again, like the other post types, you get 1,500 characters to work with so offer up as much information as possible!
Fifth: Add A Button
here you get a bit of leeway in your options. Many of our clients simply use the "Learn More" button and include a direct link to their services page on their website. However, if your Google Bookings is setup or if you have direct order links for your products, you can use those and fulfill requests or purchases right there on your Google My Business profile!
Like What's New posts, Product posts are subject to that 7-day rule where Google will stop featuring them in your GMB profile that appears in search results - keep posting! Even if it's just once a week, that's great. We lean towards 2-3 posts a week for our clients so that section stays fresh and engaging, but do what works for you and your business.
Don't have enough week in your week to find the time to post on Google My Business? Let us do that for you! At SEO Ann Arbor we use proven best SEO practices to help area businesses improve their online appearance. Google My Business is just one part of our strategy to helping businesses thrive online! Contact Us or give us a call at 734-619-0736!