Optimizing for Twitter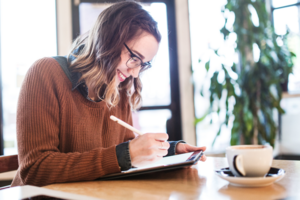 Are your Twitter posts generating leads?
Do you feel like you can't figure out how to make Twitter posts work for your business?
Optimizing your content for the Twitter algorithm could help you get discovered on the popular platform. Twitter looks for certain elements in your content to determine if it should be shown higher in your audience's feed.
What is an Algorithm?
Digital platforms are governed by algorithms designed to show content to their users. Algorithms organize how content appears to users and helps avoid digital clutter. Twitter personalizes feeds to keep users engaged. Because of this, the content appearing on a user's feed isn't always going to be from accounts they follow.
Here's How You Can Optimize Content for the Twitter Algorithm:
Be Consistent
Staying consistent is important for your content strategy. Being consistent makes your account look more professional and reliable. Consistently posting increases the chance of reaching a larger audience and gaining a larger following.
Stay Interesting
Make your content interesting and engaging. Posting shareable and stimulating content that encourages likes, if done consistently, will encourage more followers.
Tweet Strategically
Adding retweets to your posting strategy allows creators to share something from someone else with their followers. Retweeting can also be a way of staying relevant while still giving your followers something interesting.
Keep In Mind
Twitter will analyze your posts to determine where content will be located on your audience's feed. Here's what the algorithm keeps in mind when "grading" your content: how long ago the post was created, how relevant the tweet is, engagement, and if your tweet includes media like photos or videos.
Optimize Your Content - Social Media in Michigan
Are you using social media to its full potential? Regularly posting to social media can turn post likes into happy customers that leave positive reviews for your company. At Michigan SEO Group we have years of experience in content optimization.
If you want to boost your Michigan social media, working with MSG is the best thing you could do! Contact us or call 877-815-6974 to start effectively optimizing your content today!