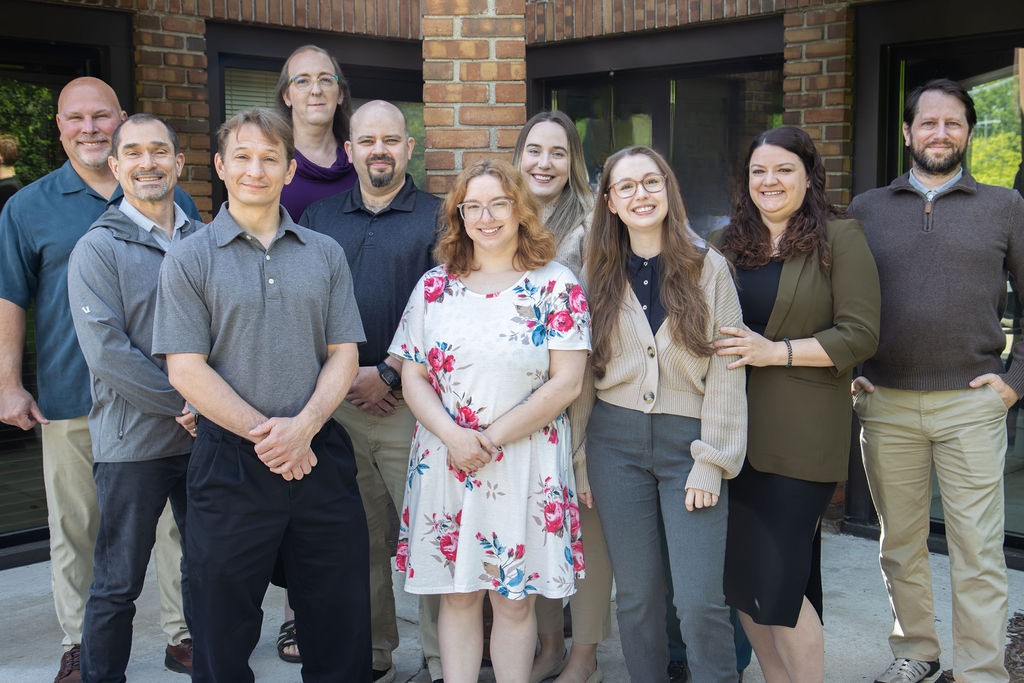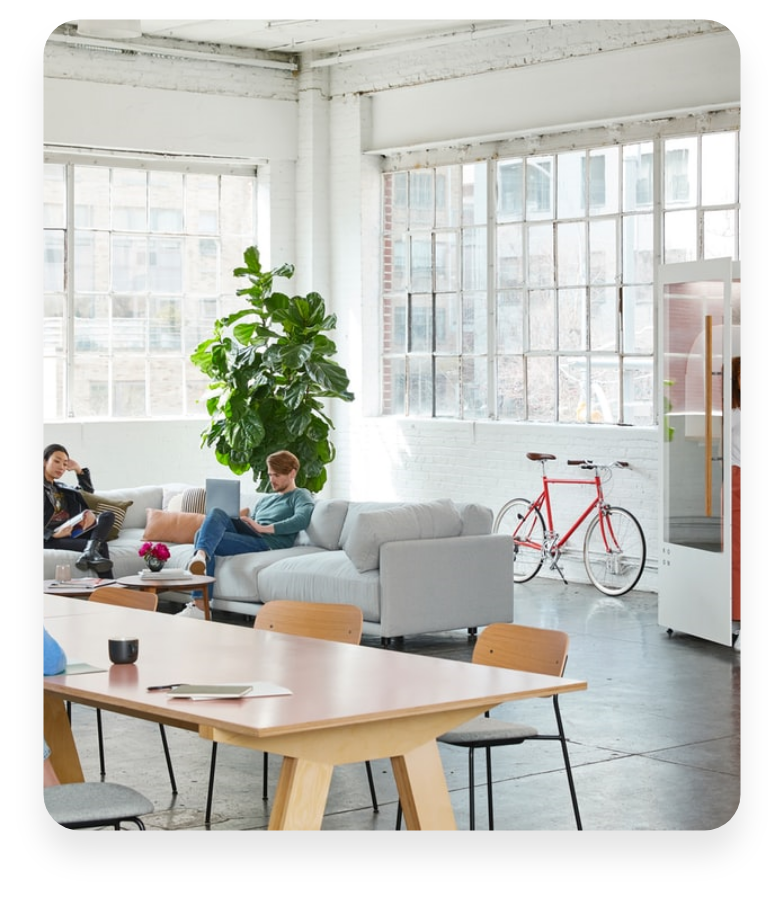 Our Story
Fom the Dawn of the Internet to Page One of Google ... and Beyond!
Are you old enough to remember the AOL dial-up sound, and its iconic slogan "You've Got Mail!"? Today, that seems like ancient history, but Michigan SEO Group actually has its roots in the dawn of the "people's internet."
More about that in a moment, but did you know that today, Michigan SEO Group is a full-service online marketing agency that provides website design for Michigan businesses, performs search engine optimization [SEO], writes digital content, and manages social media and pay-per-click campaigns? Our clients range from small family businesses to international industries. We've evolved as the internet has evolved, building ethical and abundant online strategies that withstand the fast-changing landscape of online search.
Want to grow your online presence and get more awareness, leads and sales? Contact us today!
Early Internet Marketing for Michigan Businesses
Don Prior, our co-founder, began his online career at Internet Services Group of Michigan (ISMI). Led by our friend Charly Caldwell II, ISMI opened its doors in 1995 to help people get connected to the internet with dial-up modems and floppy discs. ISMI made it easy for people and businesses to interact with the digital world even if they weren't computer savvy. It was wildly successful. Eventually, ISMI was sold and the business internet services section was spun off. Don took that over and it became Network Services Group, LLC, in business since 2001.
Don spent years helping businesses design and build websites. He was struck by the fact that, for many people, getting their sites to show up in search was an afterthought. "People would come in and ask me to build them a great website. Only after the process was nearly over would they timidly ask, 'oh, this site will show up in Google, right?'"
Building the Best SEO for Ann Arbor, Michigan Businesses!
To make sure client sites actually did show up in Google, Don spent years researching what it took to get a website to appear high on search engine results pages (SERPs). After a decade of research, he developed an SEO Checklist of core tasks for we now know as "search engine optimization."
In 2006, co-founder Nick Suino asked Don to build a website for japanesemartialartscenter.com. When the site was complete, Nick (like most people) asked, "people are going to see it, right?" Don handed Nick his SEO checklist. Nick had a lot of time and not many students, so he spent about 3 months executing on the checklist. At the end of three months, a search for "Japanese martial arts" on Google returned JMAC within the top two or three positions, where it has remained ever since. JMAC has grown to a successful, prestigious martial arts school with over 125 students.
When Nick showed Don the results, Don said, "holy crap, nobody has ever followed through like that!"
SEO Ann Arbor is Born – Emergent Internet Marketing in Ann Arbor, Michigan
Business associates of Nick and Don began to ask how they achieved such success for JMAC and the other businesses they owned. They advised their friends and networking acquaintances, but it occurred to them that they could truly help other businesses that wanted to thrive online. They began to offer basic SEO services, which in those days consisted mostly of content creation and link building.
By 2010, the SEO process had gotten a lot more complicated. Not only had everybody and their brother jumped into the game (many of whom resorted to "black hat" tactics like spamming and invisible links or keywords), but Google had gotten much better at determining which sites actually delivered useful content. There was an explosion of do-it-yourself website builders and Facebook had begun to establish itself as the second dominant online player.
Getting good online presence evolved into a competitive, sometimes complex balancing act that requires a lot of work and relentless determination. Great content is still king, and it must serve visitors, be properly organized and be keyword optimized. Building a robust online presence for a business means coding a website for optimum search engine utility, creating compelling, client-centered content, structuring the content properly, posting it not just on your website but also on blogs, social media, press releases, and wherever else it can reach potential customers while it drives search engine traffic back to your business.
Website Design for Michigan Businesses - The Birth of Michigan SEO Group
In 2016, it became clear that SEO Ann Arbor had outgrown its name. The company was serving clients not just in Ann Arbor, but elsewhere in Michigan, the US, and around the world. Not only were our clients located in a variety of places, but the customers who found those clients were coming from all over the planet. It was time to take the next step!
The Michigan SEO Group logo reflects both the history and the future of our company. The State of Michigan silhouette evokes our roots and where the majority of our clients still do business. The two colors pay homage to the University of Michigan, where both our founders attended college (as do many of the talented professionals we employ). The globe points the way forward ... where some our present and future clients and their customers come from.
We absolutely love being part of a diverse, challenging business community and helping people succeed. If you have a business – new or established – we'd love to chat about your goals and what you're doing to succeed online and offline. We'll suggest strategies and tactics that can help you and, just for taking the time to have that conversation, we'll give you a copy of our book SEO and Beyond – How to Rocket Your Website to Page One of Google! written by Don and Nick and published by Master & Fool Press.
Premier Social Media Marketing for Ann Arbor, Michigan Businesses
Our work is not for everybody. We require a high level of engagement from our clients and a deep commitment to succeed. But if you'd like to understand how online success looks, let us know. We also offer a detailed analysis of your online presence and a report with top level recommendations. If you'd like a consultation or one time SEO, we can do that. And if you truly want to get serious about thriving online, about dominating your niche and taking your business to the next level, ask about how we can become your online marketing team. You may be surprised to find that our work usually costs you a fraction of what it would cost to hire someone to sit in your office and try to do what we do day in and day out.
Success is such a fantastic bonding experience. We love hearing the stories from our clients when they land a new customer because of our work. The joy in their voices along with the satisfaction of knowing that we're helping their businesses grow is a great reward. Imagine what it would mean for you to be able to say what some of our other customers have said:
"Michigan SEO Group is an important part of my business!"
"Michigan SEO Group has assisted our Global Sales Team by increasing our number of customer inquiries, leads, and sales."
"Great people and the results are clear!"
"This is truly one of the best business decisions I have ever made to have them update our SEO."
If you'd like to learn more about how to get your online presence to grow, and how to get more awareness, leads and sales, contact us today!