Do Stock Photos Affect SEO?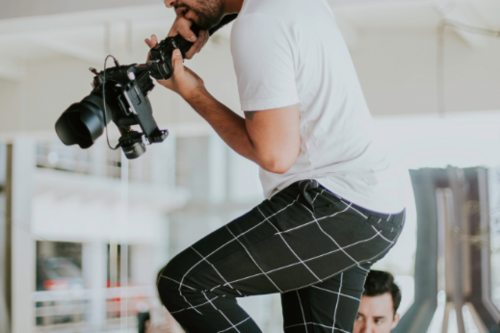 Do you use stock photos on your website?
Have you ever wondered if stock photos affect your search ranking on Google?
If you work in an environment that allows you to take original and interesting photos, you may want to consider dropping stock photos.
Why Stock Photos?
If hiring a photographer isn't an option for your business, stock photos are great for decorating a webpage. Stock photos are easy to find in a pinch and add a visual interest to your content. Another plus: stock photography won't have a negative impact on your website's SEO. If you notice another business using the same stock photos you are, you can add alt text to your photo to help your page appear above others, but that's not a guaranteed method with Google.
The Cons
Stock photos don't rank on image search, meaning that stock photos won't help boost your ranking, though they won't negatively impact your ranking either. If you found a photo relevant to your content, the odds are someone else has too. Some people also find stock photography may distract site visitors or project a lack of authenticity.
A glaring problem with stock photos is the potential for licensing issues. There is a small chance you might run into legal problems if you use a stock photo without proper licensing. Take careful consideration when selecting stock photos for your webpage and look for ones that are marked "free to use", or consider buying a plan with Shutterstock, iPhoto, or another professional photo service.
What's Better? Stock Photos or Originals
The simple answer is original photos. Using original photos taken by a professional on your website will not only help you stand out in the sea of stock photos but can also aid in your Google search ranking. Using original photos eliminates competition in image search and can be enhanced when adding alt text to your image before uploading.
Work With an Internet Marketing Company in Michigan, Stand Out Online
If you're worried about standing out online, working with an internet marketing company in Michigan can help you appear on Google search. SEO takes time and effort that can be difficult to work into an already busy life. Working with a team like Michigan SEO Group can help you shoulder that burden and help you grow your online presence.
If you want to work with a professional marketing team, reach out to us for a free website evaluation and quote. Contact us to see how we can get you on page one of Google.