How to Take Advantage of Influencer Marketing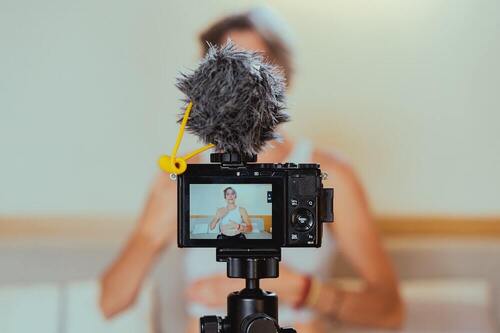 Do you want to spice up your marketing plan?
Have you considered using an influencer to help promote your business?
Influencers are taking the online marketing world by storm. Nowadays, it seems like every successful company is leveraging the followers and reach of influencers to push their brand and gain new leads. While it may not be right for every company, you can use the following tips to effectively use influencer marketing to the advantage of your business.
Know Your Audience
Before choosing an influencer to start promoting your brand, it's important to know your audience. Certain audiences will respond better to a using a social media figure to grow brand awareness and generate sales. By accurately recognizing what your audience will respond to, you can more effectively create a successful partnership with an influencer.
Follower Counts Don't Always Matter
When selecting an influencer to represent your brand, you shouldn't use follower count as a be-all and end-all factor. While having a lot of followers can be very attractive, it doesn't always mean they have a very engaged audience. Ideally, you should search for an influencer who creates content that resonates with their followers, and potentially with yours.
Trust Them
Letting an outside source promote your business can invoke some apprehension. It's your company, and you want to make sure it's marketed the way you want it to be. With that being said, an influencer is an influencer for a reason – they know what resonates with their followers. Giving enough control to the influencer you're working with can push the boundaries of your content and help you reach places you might have not been able to reach before.
Online Marketing in Ann Arbor, Michigan
At Michigan SEO Group, we help businesses like yours thrive by providing highly effective online marketing in Ann Arbor, Michigan and the surrounding areas. From search engine optimization to website design to social media management – we utilize the best SEO techniques to ensure that your business ranks in Google search results. Click Here to get your free website evaluation or give us a call at 734-619-0736.