Use Press Releases to Your Advantage!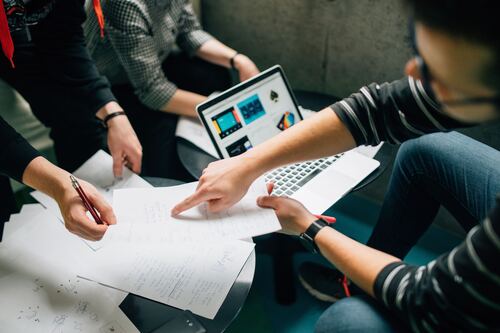 Do press releases still influence search rankings?
Are releases still relevant?
If you can write an effective press release, it can influence your search ranking! News releases can be a powerful tool in SEO when done correctly.
When is the right time to write a press release?
Press releases (PR) are a great way to distribute information about launching a new product, announcing company news, or any other notable information you want to share! If the information you're sharing is important or interesting to your business, it's news worthy!
How to optimize a press release to benefit SEO
A PR can indirectly boost your SEO ranking.
When you share a PR, you may: get featured on a new site and attract interest, boost traffic, and some viewers may click past the PR and venture further onto your website! Adding backlinks to your PR is a good way to gain traffic on your site without being spammy.
Quick Guide to Creating and Sharing a Press Release:
● Do Something Newsworthy
● Write a Catchy Topic
● Optimize and Backlink
● Share Your Work
Use PR to Your Advantage - Utilize Online Marking in Ann Arbor, Michigan
If you feel like PRs aren't benefitting you, you may need to step back and ask, "is what I'm writing about newsworthy?". When you work with a company that provides online marketing in Ann Arbor, Michigan, you can have experienced writers produce content for you.
At Michigan SEO Group, we pride ourselves in our customer-focused content. We approach each client and address solutions to their SEO needs. Contact Us or give us a call at 877-815-6974 for your free website evaluation!