Important Google Changes: What You Need for Your Presence on Social Media in Michigan
Google has recently announced new guidelines for Google My Business.
In an attempt to ensure that "all content that appears in the Business Profile is relevant, high quality, and appropriate," Google is officially discouraging the use of stock images in Google My Business profiles.
This new change could potentially have a big impact on your business—keep reading to find out what you can do for your business presence on social media in Michigan!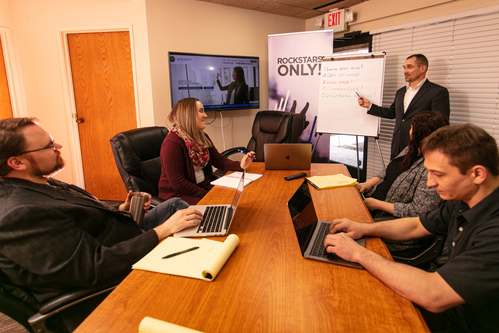 Stock Photos: Some Pros and Cons
It's long been known that stock photos aren't necessarily the best practice, but they do have a time and a place.
Not all businesses have access to high-quality, authentic photography.
And of course, a lot of stock photography is free!
The problem is that stock photography simply doesn't tell potential customers much about a place of business.
Your Google My Business profile shouldn't just be one more advertising platform for you—it should also give your customers valuable information, such as what your business or your products look like.
What your Business Can Do
If your business has relied on stock photography in the past, it might be time to start innovating your social media presence!
These are some good alternatives to stock photography:
This might be obvious, but take some pictures yourself! The average smart phone today has surprisingly good picture quality. It might not be professional, but the important thing is to give your customers a sense of your business. And remember that authenticity and spontaneity can go a long way!
Hire a professional! This is definitely a pricier option but look around your area for free lancers and see what you find. It might not be as expensive as you think and having professional pictures of your business will make you stand out among your competition!
Finally, reach out to your audience on social media! Featuring pictures from your fans and customers is a great way to drive engagement, and people love seeing their own content featured.
These changes by Google might come as a surprise, or even an annoyance, but it's also a great opportunity to take your business to the next level!
Read more about the changes here!
And for more tips on improving your business presence on social media, Michigan SEO Group has you covered!