How Best SEO Techniques Can Replace Google Ads
Are you a health facility who had their Google Ads taken down?
Are you a loan provider that is fed up trying to satisfy Google Ads content restrictions?
SEO is the solution you're looking for.
We love Google Ads. For a number of our clients, it can be a massive help to get some movement for a client while our SEO team moves them up the ranks organically. But it's not always that easy for every client. In the last year, there has been a shift with Google implementing content or certification requirements for certain industries if they want to use Google's paid search platform. Meeting these requirements can be exhaustingly time consuming and, in some cases, prohibitively expensive.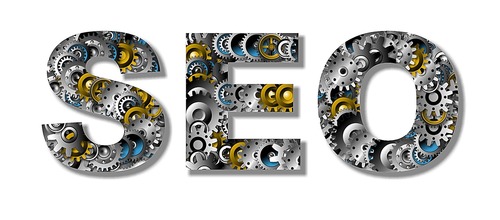 Two Cases Where Best SEO Techniques Can Replace Google Ads
What Google is effectively doing is self-regulating. Since there are no laws on the books to prevent predatory loan providers or shady medication dispensaries, Google is protecting its brand and people by making it very difficult for these outlets to advertise. In trying to stop bad practices and illegal operators, legit companies and care providers are stuck in the mud.
Pawn Loans / Short-term Loans
While not completely impossible to advertise on Google Ads, you have to be incredibly careful about how you write your loan ads. You have to be extremely specific with interest rates and repayment leaving you little room to actually advertise. While you can work within the confines of Google's mandate, each ad is subject to individual approval. Text that worked in one ad and was approved may not work in another requiring multiple changes and submissions. It's exhausting!
On the other hand, with SEO there aren't any restrictions. If you're following best SEO techniques by writing clean content that's accurate and hits target keywords you should be able to organically move your client to page one on Google. You don't have to constantly submit ads for approval and you can focus on long-term goals.
Substance Abuse Medication / Treatment
Hero_Digital did an incredible article in 2018 about how Google is clamping down on shady substance abuse facilities pushing medications. A year later things have only become more complicated and potentially cost-prohibitive. In order to advertise for Medication-Assisted Abuse Treatments like Suboxone or Methadone, you have to pass a strict certification requirement. To even apply it costs several hundred dollars and if you pass, there is an annual fee that can cost anywhere from $1500 to $2000 per facility! Not every facility has the time to go through the process, and that annual fee may not be worth the effort. Toss in the costs of ads in a potentially competitive market area and things get more than a little expensive.
A strong SEO effort could be a cost and time-effective solution. Because this is a sensitive topic, you should have plenty of information on your website about your facility and their processes. If you have a MAT program, detailed service pages and informative keyword pages with a modest social media effort could position your facilities nicely on Google search results allowing you to focus on helping patients.
Michigan SEO Group - Best SEO Techniques for Ann Arbor, Michigan and Global Clients
SEO is an invaluable asset. If you want your business to appear on page one on Google, you need to have a high-performance website with brilliant content. Google Ads can be a great tool to help you reach more customers, but because of their self-regulating measures, you could have an uphill climb ahead of you. SEO can fill that gap. If done properly, your business should rank in Google Maps or even trigger your Google My Business Profile to appear in the info panel in Google search!
At Michigan SEO Group we've helped clients throughout Ann Arbor, Southeast Michigan, and all over the world improve their SEO ranking. Google Ads can help get instant results, but it can't replace a strong SEO initiative. Depending on your industry, Google Ads may not even be a viable option – that's where we can help. Through our rigorous content creation, social media efforts, and innovative website design optimizations, we can help your business rank in Google search and help you reach new potential clients. Contact Us to get your free website analysis!
Michigan SEO Group
Best SEO Techniques for Ann Arbor, MI Area Businesses