How Video Can Help Your SEO Ranking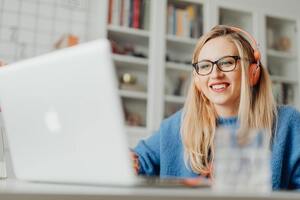 Are you getting enough leads from your website?
Looking for a new way to engage with your audience?
An emerging trend in search engine optimization is the use of video. Google doesn't just scan the text on your site when determining search rank, it also looks for other forms of media like pictures and, more importantly, video. Placing different types of content on pages is viewed favorably by Google and will benefit your site's SEO.
This alternate form of content, whether directly on your site or linked to a video on YouTube or an app like TikTok, can give your typical output a fresh look and offer a new way to reach consumers. More eyes will see this content on social media platforms, and if your videos are compelling enough, your website will get more traffic.
Varied forms of content across different platforms leads to a very important factor that Google considers when determining SEO rank: backlinks. Backlinks, simply put, are links that lead back to your website. To Google, more backlinks mean a higher online standing, and they will put your site in front of more people. Additionally, more backlinks lead to more opportunities for potential customers to find your website.
How to Optimize Video Content
Once you've decided that you're ready to dive into the world of video, it's important to know how to effectively optimize the content you're publishing. Following these steps is a good place to start:
Place keywords in your video title and description
Use a video transcription service so Google can scan the text from your video
Try a mass-uploading service to get your video on many different sites
Don't forget to optimize your URL
Internet Marketing Company Michigan
SEO takes time and effort to show results. The businesses that succeed are the ones that commit the time to produce quality informative content. That's not always easy to do when you're trying to run a business! We can help. We're constantly helping businesses all over the country improve their online presence, rank higher in Google searches, and get noticed by potential new customers. If you're looking for an internet marketing company in Michigan, contact us or give us a call at 734-619-0736 to learn how we can help your business thrive online!