What You Can Do During COVID-19
Everyone's spending a lot time online right now, whether they're checking for news updates, working from home, or just entertaining themselves during the quarantine.
We've been keeping a finger to the pulse of what's happening and have put together this list to help your business during this challenging time.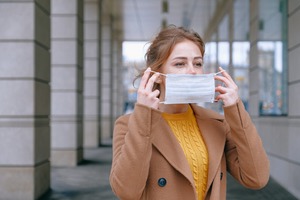 Strong Copy Can Make the Difference
There's a lot of competition for engagement at the moment. This means that anything that makes your copy stand out could give your online presence the edge it needs to be seen and heard through the chaos.
If you've got some time on your hands, there are lots of great online courses and certificates in copywriting and editing. Alternately, you can outsource your copywriting to freelancers or agencies!
Focus on Serving Your Existing Customers and Markets
People tend to take fewer risks in times of uncertainty, and unfortunately this may mean lower conversion rates for the next few weeks or months.
If you're struggling to generate leads and conversions, ask yourself what you can do to better serve your existing customers and markets.
Know who your customers are and what they love about you. Focus on drilling down within the niche you've created.
Focus on Products that Avoid Risk
People tend to focus more on the bottom line when they feel risk averse.
This means that people will be less interested in products they don't perceive as necessary during times like this.
Focus more on saving your customer money during COVID19!
Follow the Law
Now, this should go without saying, but it bears repeating:
Follow the law!
It might be tempting to get some short-term profit by staying open when you're supposed to be closed, or skirting government regulations some other way.
Of course, this is bad for the community because regulations like this are in place to protect everyone.
But you also have to worry about your image—after all this, do you want to be perceived as having been a part of the community during a time a of hardship or as someone who made a quick buck by breaking a couple rules?
Coming Together
The Coronavirus is affecting all of us in some way or another.
There is real reason to wash your hands and not go out as much, but remember that it won't last forever. If you take action now, your business can not only survive COVID19, but emerge from it as a community leader!
Stay healthy and safe from MSG!