Leverage Your Social Media Reviews
Do Social Media Reviews Help Your SEO Ranking?
Your business is humming along, you're getting orders, you're satisfying customers. You've put the time in and you're also present on social media and gained a following. But are you leveraging the power of your satisfied customers into positive reviews on social media?
If you're not getting reviews for your work or products, you're not only missing out on impressing potential new customers, you're also missing out on a powerful Search Engine Optimization tool in Google Rankings.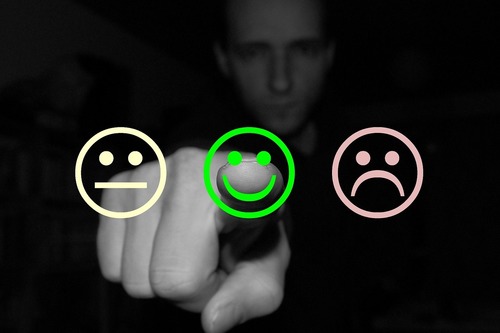 Powerful Social Media Gives Ann Arbor, Michigan Businesses an Edge
At Michigan SEO Group, we work with clients throughout Ann Arbor, southeast Michigan, the US and the world to improve their search results. From website design and programming to content plans, we have proven techniques and tools at our disposal to help your business rank better in search results. Leveraging good reviews on your social media is one method we use to help businesses like yours climb the Google search ranks.
There are multiple ways where social media reviews help you:
1: Positive Social Media Exposure
While it may seem like pestering to ask a happy client to write a review on social media – chances are most people will be more than happy to write a few nice words. If they're a happy client, they'll write happy things about you and your business and people will see that glowing review. Ask nicely and politely and those reviews will come in.
2: People Actually Read Social Media Reviews
People may not always read an article or blog post however, they do read product and business reviews! If your social media presence is strong and you're getting reviews – people new to your business will read them and feel more comfortable about making a purchase or signing up for your services. Use those reviews in your social posts and get extra attention for making your clients happy!
3: Social Media Reviews Help Your Search Rankings!
It's great that people like your products and want to leave you reviews. It's amazing that people read your reviews and decide to make a purchase based on said reviews. What's even more incredible is that Google actually recognizes good reviews on your Google My Business page and other social media outlets. They factor those reviews into your search rankings! Your business reviews might be the first thing people see when they search for your business, so quality positive reviews are extra important.
Smart Social Media for the Ann Arbor, Michigan Businesses
Are you using social media to the fullest? If you're not posting regularly and turning those leads into happy customers that leave positive reviews, we can help. At Michigan SEO Group we have years of experience in search engine optimization and we can help you improve your organic search results wih proper social media management. If you're not active on Facebook or Twitter and need help with your social media management – Contact Us or give us a call at 734-619-0746!





Michigan SEO Group
Premier Social Media Management, SEO, and Website Design in Ann Arbor, MI