When DIY Web Design Really Means "Do-Over"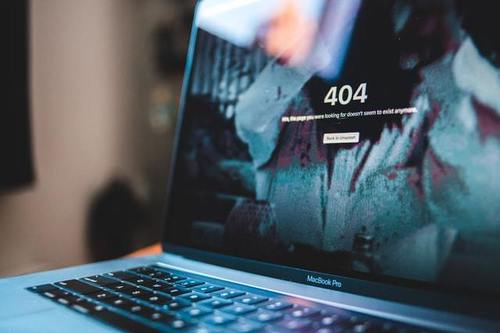 Has your DIY website dropped off Google SERP results?
Did your expensive template add-on suddenly rearrange your design?
Are your customers seeing 403 Forbidden or 404 Errors?
We see it all the time. Websites that won't load, Page Not Found errors, and business sites permanently stuck on the "YourSiteName Coming Soon!" page after the owner has given up. DIY web design for your Michigan business isn't as easy as it looks.
DIY web design is error-prone
We don't think the problem is you. We think it's with the website tools (called content management systems, or CMS). Upgrades to the CMS, expired plugins, incompatible themes, and even changes to your site's layout can "break" your website or impact how Google ranks your site in searches. And that's a big deal! Your website doesn't only need to work correctly, it also needs to be easy for customers to find. Your business depends on it.
There have been many articles written about how to fix common issues with popular website tools. Some are quick and easy fixes, some are more complex and require a deeper understanding of how websites are built, and some send you right to technical support.
One thing they all have in common is they are time suckers. If you're going to DIY your website, you need to monitor your website carefully to watch for errors and other issues. Then you need to fix them. And fast, if you don't want your customers to see them. Nothing stops a sale as quickly as a "404 Not Found" error when a lead clicks the "Buy" button!
Can you afford to take time away from your business to add "website monitoring and maintenance" to your to-do list?
DIY websites can seem like a bargain, but the time spent designing, building, maintaining, and regularly updating your site can add up and cut into your bottom line. And let's be honest, building web sites isn't what you do best. Selling your own product or service is.
As a small business owner, you're used to wearing many hats, but you don't have to wear them all.
Trade DIY for done right
We've specialized in website design for Michigan Businesses since 2001, and ever since, we've provided our clients with fast, reliable, and easily editable websites that have been built from the ground up with SEO in mind.
Even if you want your new website to look exactly like your old one – letting our website developers rebuild it in our CMS almost always nets a positive result on search engines within a few short weeks.
With proper website design, website hosting, and our proven best SEO practices, we'll be able to move your business from Google's proverbial No Man's Land to page one. And we'll put an end to those error messages!
Contact Us for a free website analysis, or give us a call at 734-619-0736.