Dark Mode and Web Design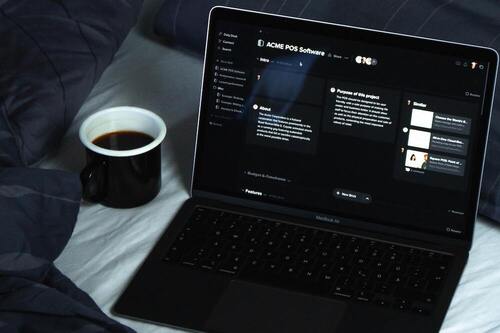 Looking to create a more user-friendly experience on your website?
Is your website dark mode compatible?
More and more internet users across the globe are opting to use dark mode on their devices, a setting that turns white backgrounds to black and turns black text to white. It's a more comfortable viewing experience, especially on tablets and cellphones. Here are a few benefits of offering a dark mode option on your website:
Easy On the Eyes
Looking at our clients' analytics we regularly see a spike in activity in the early bedtime hours where people presumably are viewing websites in low light conditions. How we choose images, website design layout, font, colors - all of that is a consideration for the viewer to make the website an enjoyable experience. If dark mode is the next big settings trend, it's something you may want to consider.
Emotional Branding
A black background can evoke stronger emotions and bring your content to the forefront. When considering dark mode, think about how you want to convey the content on your site. It can make a big difference to viewers.
Less Battery Consumption
When dark mode is employed, less power is used to brighten the screen. In light mode, the screen relies heavily on white pixels, using more energy and battery power. According to a report done by XDA Developers, dark mode can save battery usage up to 63%.
Doesn't Effect Your SEO
Dark mode currently doesn't affect how Google's search algorithm crawls your website. It's a setting within your website's CSS and that doesn't effect how Google and other search engines index your website.
Michigan SEO Group – Best SEO Practices and Web Design in Ann Arbor, MI.
Dark mode is a growing trend. With search dramatically moving towards mobile devices, you need to consider how mobile-friendly your website is. Dark mode is a popular growing setting that makes it easier for people to read website content in darker rooms – so it's something to consider enabling.
To find out if your website is compliant with the best SEO practices, contact us or give us a call at 734-619-0736 for a free web design analysis!
Looking for more on the latest trends in web design? Check out our 2021 Web Design Year in Review!