What's So Important About Page Views?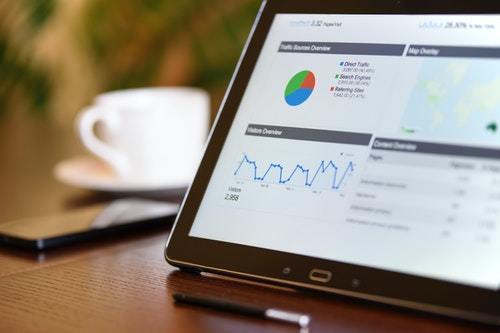 Website Design is Just the Beginning
The pandemic sparked an e-business boom. More and more businesses are moving more of their business online in response to health and safety concerns. So they design a website, list their products or services, and now can sit back and wait for profits to roll in.
They'll wait. And wait. Because simply building a website isn't enough.
If you want your web presence to thrive, commitment to your website can't stop the day you launch it. A successful website evolves using a process to keep the site fresh, relevant, and optimized to meet the needs of its client base. Web traffic is fluid – your business website can't be static. When done right, your web presence can take your business to new levels of success. But, without regular analysis and updates, your site won't product results no matter how much thought and money you put into website design.
Savvy business owners looking to thrive online should understand SEO and web design best practices, how to analyze user metrics, and how to adjust their web strategy to improve results. Careful, regular performance analysis helps you figure out what works and what doesn't.
Use Website Analytics to Keep Your Site on Track
There are a number of web analytics tools on the market today, tracking data like traffic, conversions, clicks. There are so many ways to track and measure website performance that it can be overwhelming. Google Analytics, for example, tracks over 200 metrics.
With so much data available, it can be hard to know where to start or what metrics mean the most to your business goals.
For a business owner new to e-business, a good strategy is to start with a few basics:
Page Views – Page Views is one of the more universally used metrics. Every website owner wants as many potential customers as possible to visit their site. At its simplest, Page Views tells how many times pages on your website were viewed.
Sessions – The Sessions metric is a count of how many people visited the site, regardless of how many pages were visited. It's a general indicator of audience reach; however, it doesn't differentiate between users. Repeat users are counted the same as new users with this metric.
Source – The Source metric counts how visitors found your website. Did they find it through a social media post, another website, and so on. Understanding where your visitors are coming from helps you focus your advertising or content on the right audience.
Put Your Metrics to Work for You
Those are just three of many ways to measure your website's impact on your business. With the right metrics in hand, you can determine if adjustments need to be made in your SEO, content, website design, or social media. It's not enough to just build a website and hope for the best. Your web presence needs a strategy to grow.
But how do you outline a strategy, build a website, write crowd-pleasing content, implement SEO best practices, monitor and analyze your site's performance, and make adjustments to your strategy – all while running your business? You don't! If you do, you probably don't get enough sleep!
You don't have to wear every hat in your business. MSG builds SEO optimized websites, writes and posts custom website and social media content, monitors your site's key performance metrics, and shares the results with you monthly.
Michigan SEO Group
We put real-world strategies to work for your business. Our custom, human-friendly websites, quality content, social media management, and best SEO practices make your digital presence more than just a website. It's an extension of your business, your values, and the people that make your business rock.
Contact us for a free website analysis or give us a call at 734-619-0736.
Looking for more on the latest trends in web design? Check out our 2021 Web Design Year in Review!