Five SEO Tips You Can't Live Without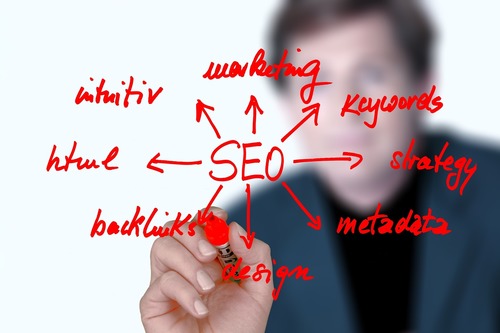 1. Find the best keywords!
Focus on the keywords that most people are searching for. There are a number of good tools for this research, including the keyword tool on Google Adwords, and many free services offered by the search engines and SEO sites. Make sure the keywords you select are ones actually being commonly searched in your specialty.
2. Check your successful competitors!
Find out your competition's top five keywords. This will give you very specific guidance as to what keywords others in your industry have deemed important. Review these keywords just as you do your own – make sure they're keywords that are widely searched and figure out how to incorporate them into key phrases that generate sustained search interest.
3. Add keyword rich content!
You want to include content that inspires people to visit your site and share it with others. If you aren't a great writer, find someone who is. Here are some of the qualities of good online content: originality, usefulness, worth sharing, accuracy, detail, excitement.
4. Make sure you "four-in-one" keyword optimize
"Four-in-one" keyword optimization is the holy grail of SEO. This includes optimizing your page title, URL, headers, and body text with what the keyword the page is about. If you don't continuously and accurately optimize your web pages for the things your potential clients are searching for, your competition will show up higher than you in Google search results and likely get more online awareness, leads and sales.
5. Be sure to use title and ALT attribute
The title attribute is included in the html of a link. Though the viewer won't see it (unless he or she looking … or actually, if he or she is blind. Browsers for the visually impaired often read the title and ALT attributes) it tells the search engines more about where they'll end up if they click the link. Since this isn't meant to be a technical article, we'll just say here that the link will not only contain the URL of the destination page, but also a short description of it. Once again, this is a good place to employ keywords.
Looking for Help from the Experts in SEO? Call Michigan SEO Group, an Internet Company in Ann Arbor, Michigan.
As one of the premier internet marketing companies in Michigan, we have over 15 years of experience in designing fast, modern websites that serve clients and drive more leads. If you want to learn more, you can also reach us at (734) 619-0736, or by email at info@michiganseogroup.com to arrange a time to meet or to answer your questions. We would love to discuss your goals and talk about how our team of SEO professionals might be able to help.
We'll do a quick FREE evaluation of your website, and let you know if we can help get you to page one of Google!