3 Great Ways To Improve Your Online Marketing
Looking for new ways to draw more traffic to your business website?
Here are 3 ways to help improve the online marketing of your Ann Arbor, Michigan area business!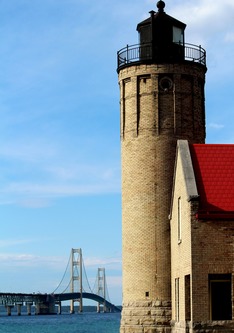 One of the best ways to get noticed by new potential clients is a strong SEO strategy. This strategy should be focused on fresh new content that appeals to your target audience and should be shared on social media to get the word out. That's the basic stuff. However, there are other ways for you to help improve your online marketing, get the word out about who you are and what you do without waiting for those Google SEO search results to inch up the ranks. This will also help mitigate the effects of any Google Indexing troubles or sudden algorithm changes!
3 Ways to Improve the Online Marketing of your Ann Arbor, Mi Business
1) Video Content
We've mentioned before the importance of optimizing your YouTube channel – but video is a great way to capture someone's attention. Say you're launching a new product or service – do a video about it! Share it on social and slip it into your email newsletter. That's people watching and interacting with your brand and learning about your services or products – who then visit your website!
2) Social Media Forums
Are you a leader in your industry with valuable opinions? There's a forum for that! Facebook, Twitter, Reddit, people are on these forums all the time talking industry news, networking, and discussing each other's businesses. Now, this isn't the place to play "Captain Solution" and spam the group with your website. But if your profile is optimized and you have links to your work, people will naturally gravitate to your website – or at least recommend you!
3) Harness the Power of Reviews
Google My Business, Yelp, TripAdvisor, Better Business Bureau, Trade Associations – these are important leveraging tools for people to find info about your business, read reviews, and even place and order! Google My Business is an especially powerful tool where you can have your entire product catalog with a payment system in place so people could potentially order without even going to the website! How cool is that?
Get Noticed – Get New Clients – Improve Your Online Marketing
We started this article by saying these are steps you can take to help market your business – but they also help improve your SEO! That BBB or Yellow Pages profile you created? That'll help your SEO rank. Creating your Google My Business profile, updating it with pictures, posting regularly – that's a massive help! We've seen Reddit and Twitter posts rank in search results for clients so don't discount the value actively participating online.
If you need help moving the SEO needle with online marketing for your Ann Arbor, Michigan business, Contact Us or give us a call at (734) 619-0736