How Instagram's New Searchable Maps Can Help Your Business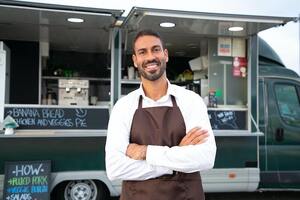 Do you want to drum up more business for your company?
Do you want to improve your presence on Instagram?
Enter Instagram's new searchable maps feature. A recent update to Instagram's maps feature has made searching for locations, specifically businesses, much more dynamic. In the past, if you clicked on a location, it would only show you that location and any posts it had been tagged in. Now, similar to the "find restaurants" feature in other map apps, locations will populate all around the area you're searching for, and you can easily get information about restaurants, businesses, and landmarks.
Instagram Vs. Google
Your business will now be discoverable in a new way by a different demographic than customers who do most of their searching on Google. A Google Business Profile essentially works the same way, but Instagram offers a more engrossing user experience. While dragging around on your local map, you can not only interact with content shared by each business, but you can also easily see what other customers have been posting in that tagged location.
Surprisingly, during a recent conference, Google's Senior Vice President Prabhakar Raghavan noted that Instagram and TikTok were becoming increasingly more important for search queries among younger audiences. He remarked that "almost 40% of young people, when looking for a place for lunch, they don't go to Google Maps or Search…they go to TikTok or Instagram."
Get Noticed on Instagram Maps!
The only way for your business to show up on Instagram maps is to have a professional account with an address, phone number, and business hours. We expect to see more and more businesses becoming active on Instagram due to this update, so don't fall behind your competition! Make sure your business account on Instagram is up to date with accurate information today!
Do You Need Social Media Management in Ann Arbor, Michigan?
Are you using social media to its fullest potential? If you're not posting regularly and turning those leads into happy customers that leave positive reviews, we can help. Our team has years of experience in search engine optimization, and we can help you improve your organic search results with proper social media management in Ann Arbor, Michigan. If you're not active on Facebook or Twitter and need help with your social media management – Contact Us or give us a call at 877-815-6974!