Good Web Design Comes from the Heart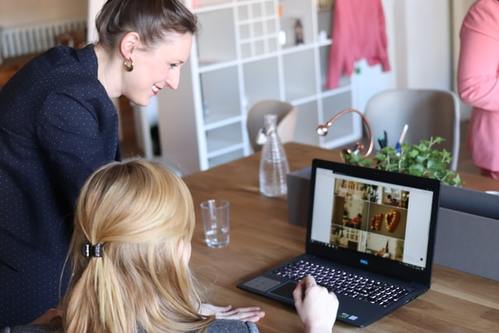 When is the last time you redesigned your website?
Have you considered how your website design impacts customers and clients?
Think of it this way: people searching for your business on the internet are searching much like they would for a regular brick and mortar business. Imagine walking into a store and seeing outdated equipment, messy office spaces and unorganized shelves and racks. Would you still shop there?
Probably not!
Your website represents your business, and you want it to be clean, aesthetically pleasing, organized, and useful. This will not only keep current customers coming back, but it will draw in new customers and clients, too.
Right now, when so much business is being conducted online rather than in person, a carefully designed website shows you care about the experience users have online.
Did you know…
Website design helps make a good first impression: since so many people are turning to the internet to search for business, it's important to give off a good first impression. Just like you'd want to look professional for an initial meeting with a potential new customer or client, you want your website to showcase your business in the same way.
75% of users make judgments about a company's credibility based on visual design: According to a study done by Stanford, an outdated website design conveys a lack of knowledge, or even worse, a lack of character.
Usability is crucial: If users can quickly and easily find valuable information on your website, it shows that you've put in the effort to put yourself in your customers' shoes. Additionally, accessibility is important! Try to include captions on photos and subtitles on video segments for hard-of-hearing users.
Good design builds trust: Designs that look modern and professional tend to encourage trust, while websites that are poorly constructed, load slowly, or have out of date photos and information could make potential clients doubt your legitimacy.
Do You Need a Graphic Designer to Make Your Web Design Stand Out?
Running a business is hard work and keeping up with all there is to do to generate sales, leads, and customers can be overwhelming. At Michigan SEO Group, we understand the feeling!
We take into consideration your wants and needs as well as the needs of your customers. We'll help you put together a design plan that will not only make your website look great, but also keeps your customers engaged.
We'll highlight what you do best so potential customers and clients know right from the beginning why you're the one they should do business with.
Don't spend any more of the time you should be focusing on running your business trying to tackle your SEO and website design tasks yourself! With a team of friendly and knowledgeable experts like the team at Michigan SEO Group, there's no limit to how much you can grow!
To get started, contact us today, or give us a call at 734-619-0736. We can't wait to meet you and work towards your dream of growing a successful business together!